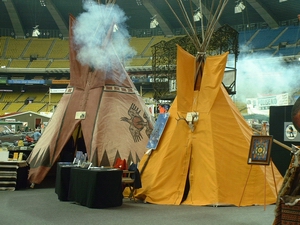 «Rendez-vous autochtone 2004»
Salon National du Grand Air of Montréal
You can find the Teepee Tseiwei's native housings in some touristic sites as Bed & Breakfast, adventure sites, campings, inns, campgrounds and other private and public sites. You even can see a Teepee Tseiwei's teepee in Musée des civilisations in Lyon (France).
The Teepee Tseiwei native housings are also regularly rented for cultural events as Quebec Winter Carnaval, National Aboriginal Day - 21st of June - and others, as well as native events and private parties.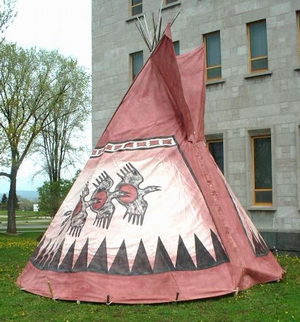 Symposium de la francophonie
Université Laval, Québec, 2003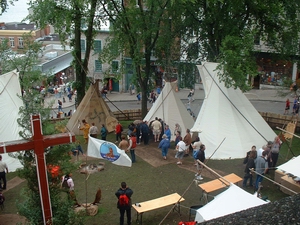 Fêtes de la Nouvelle-France
Québec, 2003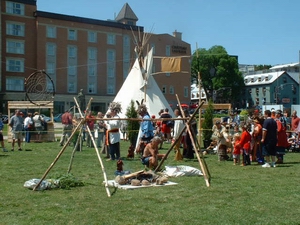 Natives National Day
June 21st, 2003, Quebec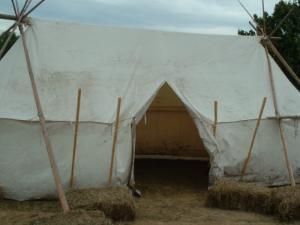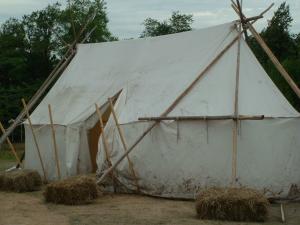 Innu tent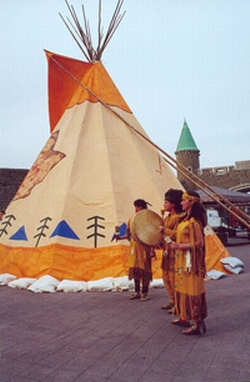 Gala Mishtapew 2000
Place d'Youville, Quebec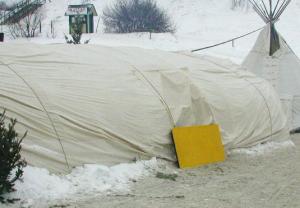 Big wigwam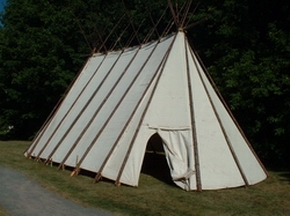 Shaputuan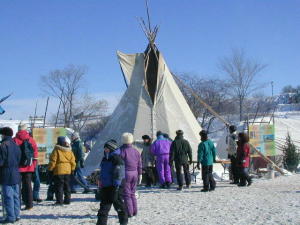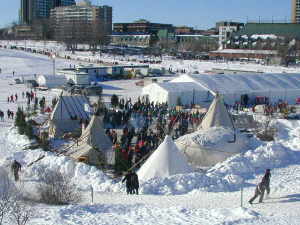 Quebec winter Carnaval, January 2001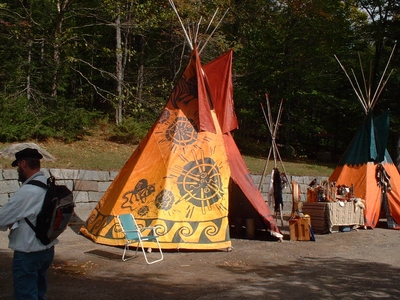 Station Duchesnay,
Ste-Catherine-de-la-Jacques-Cartier
«Journées de la culture»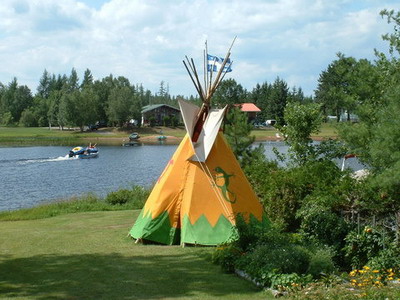 Private tipi at Lac Nominingue (Laurentides, Québec)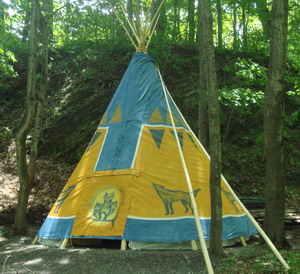 Tipis sold in Switzerland :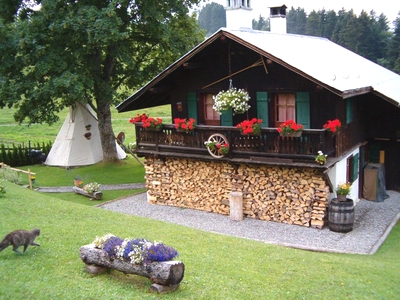 Gryon (VD), Swiss Alps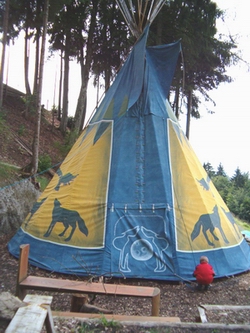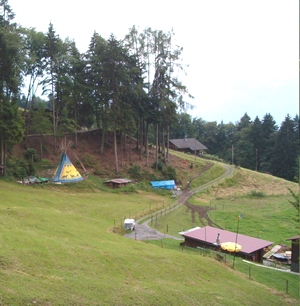 Villars sur Ollon (VD), Swiss Alps